Make Money Using a Sawmill
Posted by Stephen Cook on Jan 8th 2019
Make Money, Save Money Using A Portable Sawmill.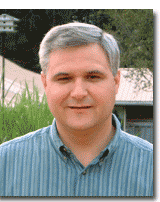 There are many things that you will want to consider
when you look at purchasing a sawmill to produce lumber.
We will begin discussing one of the most common
questions that people ask concerning portable sawmills.
How Much Money Can I Make Using a Portable Sawmill?
This is always a hard question because there is no way to know all the differences in every persons desire to work, their ability, the size logs that will be cut, the type logs that will be cut and the type lumber to be cut from those logs. The variables are nearly endless.
This being the case the best way to answer this question is to give you averages of what we know to be true and not just some hypothetical situation that has been made up to sell sawmills.
We have talked to many sawmill owners over the past 35 years who have owned both circle sawmills and band sawmills. We have found that the amount of lumber that many people claim to cut in a day is not an average. Most people use their best day and they probably cut for 10 to 12 hours that day.
Sometimes we think that the person telling how much he saws simply can't count and in some cases we were pretty sure that the person was not telling the truth (no one wants to be out done so the story can often get stretched, you know like the fish that got away). We also see advertisement of huge amounts of lumber that is being sawn "in an hour" or "a day". If these numbers are true they are not the average and most people will be disappointed when they try to reach those goals.
We want to make sure that you have accurate numbers for a couple of reasons:
First, our motto is 'We want to help you make more money' and we are serious about that. Secondly, we want to feel good that you have purchased a machine that will do what you expect and will make you happy. This way you will speak well of me, we will be friends and you will most likely help me sell more sawmills.
There is nothing more pleasurable than selling a machine to someone, watching them make good money and be able to leave a job that they don't care for; moreover, make a living doing something they enjoy along with taking pride in what they do. That makes my job fulfilling.
So what are the averages, and how much money can I expect to make? I will write this out and then break it down into a chart so that it will be easy to follow. Then you can plug in the numbers for your individual case. You should be able to come out with an amount that would be reasonable to expect to make. Always remember that there is work involved in any portable sawmill and that spending the money and getting the machine is only the first step. You have to do the work or hire someone to work for you. Understanding this, you will be set to spend many enjoyable hours making a great living or supplemental income doing what you enjoy.
Accu-Trac 36 51HP Portable Sawmill Scenario:
Again, there are a variety of different portable sawmills that are offered today. The sawmill that I will be considering first is the Accu-Trac 3651D 51hp diesel. With this machine and two men operating it, we expect to saw about 2,500 bd. ft. in an eight hour day cutting 1" lumber in 20" to 30" diameter logs. This is actual running time of the sawmill with your logs in close proximity to the mill. Remember that you are only making lumber when the blade is in the wood. This means that you need to have everything set up so that you can keep logs on the mill and not have to stop and go drag your logs up to load them.
Other portable sawmill manufactures say they can cut much more. I understand that, but I am giving you good hard figures that you can count on. We actually have sawyers out there that saw an average of 3,500 ft a day and get as much as 5,000 ft a day on occasion. They are experienced and have tweaked their operation to make it the most efficient that it can be. I want to use the 2,500 bd. ft. scenario to be on the safe side and show you how you can make money.
Again, we are considering cutting 1" boards and cutting the log completely up and not leaving the heart in a cant. If you "cant the heart" the numbers become even better. The going rate for custom cutting, again, varies in different parts of the country. The least that you should saw for is $150.00 per thousand bd. ft. unless you have a special situation. In some places the going rate is $225.00 per thousand. Usually you can get at least $150.00 for cutting 2" boards and $175.00 for 1" boards.
Your expenses will be as follows: 10 gallons of fuel per day. Your band saw blade expense will average about 1.5 cents per bd. ft. sawn. Using these numbers you will be able to figure out a "worst case scenario" of how much money you can make. You can possibly do much better but again you want to stay on the safe side when you figure this.
2,500 ft. a day at $150.00 per thousand = $375.00 per day income
10 gallons of fuel at $2.50 per gal. = $25.00 expense
Blade expense at 1.5 cents per bd. ft. = $37.50 expense
One additional mans labor = $100.00 expense
Gross Income = $375.00
Total Expense = $162.50
Net Profit for one days work = $212.50 in your pocket
Now figure 20 working days a month and your profit for the month is a whopping $4,250.00. This works out to $51,00.00 per year. This is not counting Saturdays which could give you another $11,050.00 per year.
It is entirely feasible and reasonable to make $50,000 to $60,000 per year.
If you get efficient and improve with experience, you will very likely have even better days where you cut more than my "worst" case scenario.
You can buy an Accu-Trac 3651D 51hp portable sawmill diesel outright or we will give you some options for leasing. Either way you can start to make money right away and begin a new career doing something you will love. Click here to see more information on AC-36 options and pricing.
MP-32 Portable Sawmill Scenario
The MP-32 is an all manual sawmill so the production will be lower and will involve more physical work. This mill is great for the cabinet shop maker, or the person that wants the ability to cut lumber when he wants it and build a house, garage, stable, or other wood working project. It is especially good if you own the trees then you have virtually no expense. It is almost like free lumber.
The MP-32 will cut between 750 to 1,500 board ft in eight hours with 2 people running it. Again, the amount you cut will depend on the thickness of the board you are cutting. If you are cutting from 18" to 25" logs and cutting 2" thick wood with 2 people it would be common to cut the 1,500 board ft. and even come close to 2,000 bd. ft. in a day.
With this sawmill you will want to get the person you are cutting for to provide help so that you won't have to incur the expense of hiring another person. Usually the person you are cutting for will be glad to help because they want to see the machine run and will be excited about getting lumber cut like they need from their own trees.
If you are cutting wood for cabinets or specialty items this scenario probably will not apply because you are upgrading the lumber to an end product and will therefore have a much higher markup.
Just a side note if you do this very thing and make an end product out of your lumber you will receive much more for the lumber. Some examples... cabinets, portable buildings, spec. houses, sell your lumber to the end, crafts, etc. The Ideas are limitless.
$150.00 per thousand on 1,000 bd.ft. = $150.00
Have customer provide extra help = $00.00
Fuel for 16 hp gas engine = $15.00
Blade expense at 1.5 cents per bd. ft. = $15.00
Total Income per day = $150.00
Total Expense per day = $30.00
Net Income per day = $120.00 in your pocket
The MP-32 portable sawmill makes a great starter sawmill to make sure lumber sawing is what you want to do. It is a great way to ease into sawmilling at a small cost. This way you can custom cut and make a product or try different things until you find your niche market and want to go with the bigger mill. Click here to see more information on MP-32 options and pricing.
You can see from the numbers that we gave that the larger sawmill will produce more profit per day but we understand that people without experience want to be safe and ease into a new project. We understand this and we feel the same way. That is why we offer different models.
We hope this information is helpful to you and we will be glad to talk to you and answer any other questions when you call. Our toll free number is 1-800-473-4804.
To your success,

Co-Owner CooksSaw.com
Leaders in Bandsaw Technology!